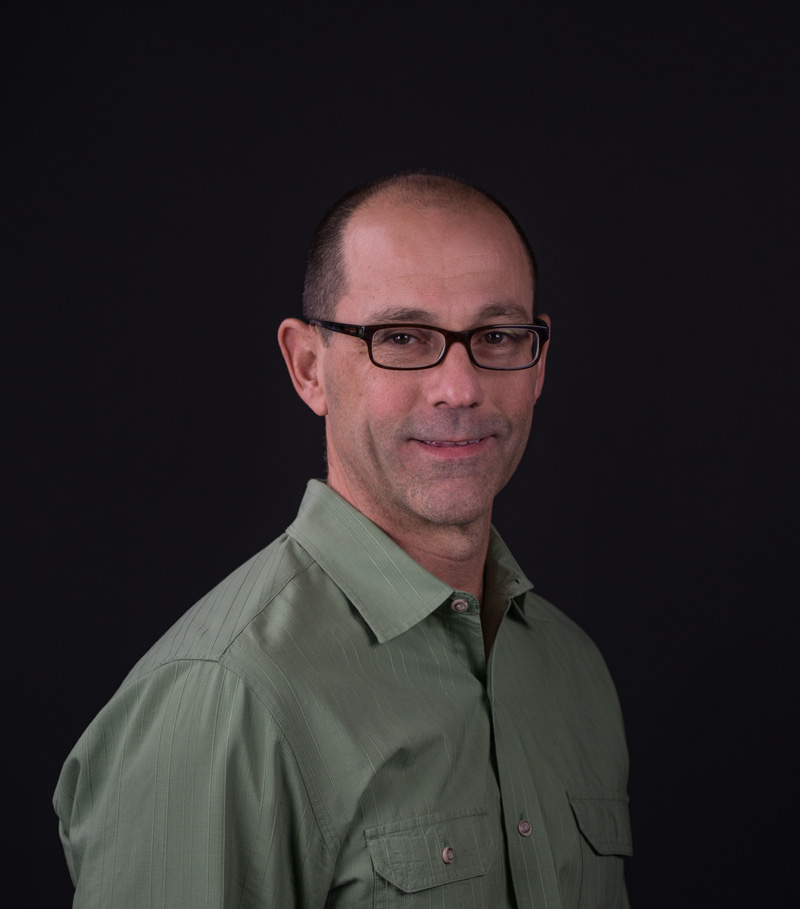 Greg DeFilippo
Physical Therapist / President
About Greg DeFilippo
Greg graduated with a Bachelor's degree in Biology from the University of Notre Dame in 1989. His interest in warmer climates and the desire to avoid life in a microbiology lab led him to the University of Florida, where he completed a Master's degree in Exercise Physiology in 1991. As a Gator, he went on to complete their Physical Therapy Program in 1993. While at the University of Florida, Greg was a Graduate Assistant in the Center for Exercise Science with a focus on the development of cervical, thoracic, and lumbar spinal strength utilizing equipment designed by MedX. His master's thesis was titled the "Effect of Training Frequency on Cervical Rotation Strength."
Once he completed his Physical Therapy degree, he had the opportunity to continue the research on a more clinical basis in San Diego, CA, at the UCSD Spine and Joint Conditioning Center. Greg had the honor of working with both Vert Mooney, MD, and Leonard Matheson, PhD, as part of a team performing research involving MedX Spinal Strengthening and Functional Capacity Evaluations. He worked with the group of MDs, PhDs, Chiropractors, PTs, PTAs, ATCs, and Exercise Physiologists in an outpatient clinic developing the clinical protocols that continue to be utilized in the clinics today at East Tennessee Spine & Sport. The spinal protocols evolved into a measurement driven phase system, with an emphasis on the transition from the movement directed care of the McKenzie Method to the isolated strengthening produced by MedX spine equipment.
Greg is certified in MedX Spinal Strengthening, the Cal FCP for Functional Capacity Evaluation, and Mechanical Diagnosis and Therapy (The McKenzie Method). He has also served as an instructor during certification courses involving both MedX and the Cal FCP. He has spoken at several conferences on topics such as the MDRS Clinical Phase System, the use of MedX protocols, and the use of PTAs, ATCs, and EP's in the physical therapy clinic.
Greg was part of a group of clinicians who formed a company focused on promoting these protocols and the development of outpatient physical therapy clinics. The company was called Measurement Driven Rehabilitation Systems (MDRS). In 1995, Greg was asked to move to Knoxville to develop a location in East Tennessee. Although he spent several years traveling to and from California to help develop numerous clinics, Tennessee became his home. He is now the sole owner of East Tennessee Spine & Sport, dedicating all of his time to the continued development of our local network of clinics.
Greg is the father of three incredible young women. Although he struggles at times with their choice of schools, he is very proud of his two Tennessee Volunteers and his one Kentucky Wildcat. He enjoys hanging out with his daughters when they let him, which is always more enjoyable when that includes sports, some sun, and (of course) fishing.
Sandy Daniels
Physical Therapist
About Sandy Daniels
Sandra (Sandy) Daniels graduated from the University of Kentucky with a degree in Physical Therapy in 1987. She has been practicing physical therapy for the past 30 years, joining Spine and Sport in 1998.
She has had her McKenzie certification since 2004. Using the McKenzie model, along with her years of experience with MedX strengthening equipment, she continues to produce excellent outcomes. She has found her focus in neck and lower back spine care to be challenging and very rewarding. She also takes her years of experience and knowledge regarding anatomy to treat a variety of other conditions including joint related extremity problems, balance disturbances, and  vestibular pathologies.
Sandy's interest in physical therapy began as a child diagnosed with scoliosis. She enjoyed her time with her physical therapist and decided early on that this was her intended path. She still greatly enjoys her work and relationships she has shared with her patients over the years.When she is not working, she enjoys time with her husband and 3 grown children, Matthew, Patrick, and Allison. She loves to read, loves the outdoors, laughing, and hanging out with friends.
Sandy Daniels
Physical Therapist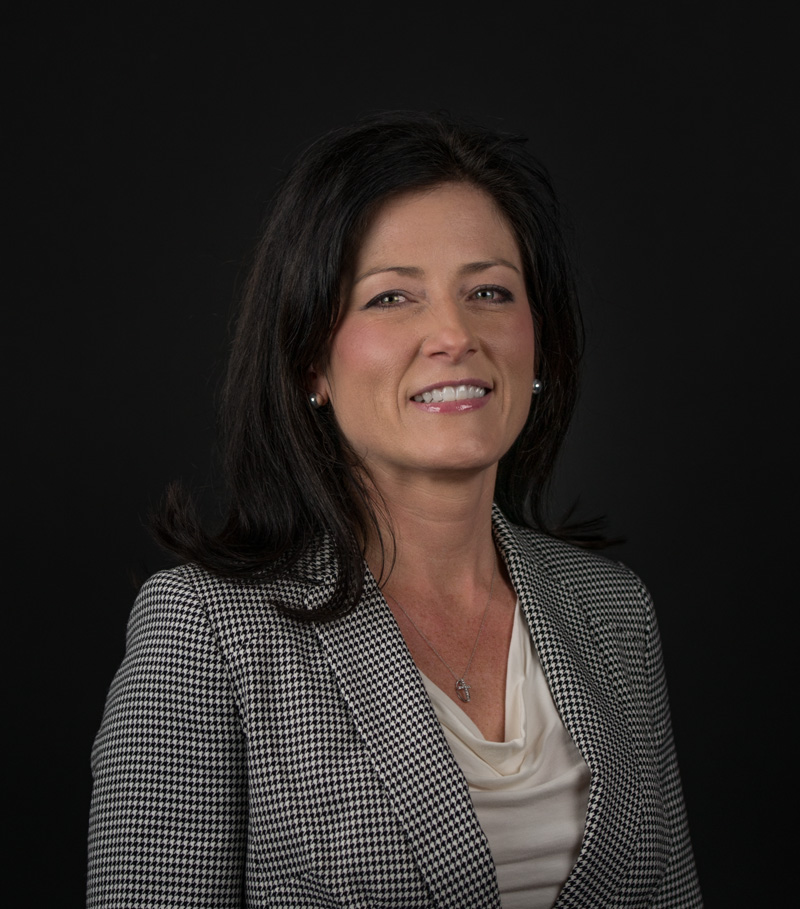 Lauren MacGuire
Physical Therapist
About Lauren MacGuire
Lauren has been a physical therapist since graduating from the University of Tennessee at Chattanooga with her Bachelor of Science degree in physical therapy in 1999. In conjunction with her senior project while studying at UTC, Lauren co-authored a chapter that was published in the textbook Canine Rehabilitation and Physical Therapy. The humbling highlight of her physical therapy education was interning in Bonne Fin, Haiti at Hospital Lumiere. While working as a physical therapist and raising four boys as a single mother, she later returned to college and received her Doctorate of Physical Therapy from the University of Tennessee at Chattanooga in 2013. Lauren received her Geriatric Certified Specialist Certification while working on her doctoral project. As of June 2016, She is 1 of 2,133 geriatric specialists recognized by the American Board of Physical Therapy Specialists. Lauren is currently working on her Mechanical Diagnosis and Therapy Certification (McKenzie certification).
Aside from her academic and professional accomplishments, Lauren was one of two teammates on the Tennessee State Olympic Development team selected as alternates for the Southeastern Regional Development soccer team in the summer of 1993. In November 1993, she shared the NAIA National Women's Soccer Championship title with her college teammates at Berry College. Recovering from injuries from competitive soccer in Lauren's youth sparked her initial interest in using exercise as medicine.
Outside of the clinic, Lauren enjoys an active lifestyle chasing her four boys – K.C., Conner, Cooper, and Kobe – in their athletic, musical, and academic endeavors. She volunteers at her children's elementary school and participates in community service work at All Saints Catholic Church where she is an active member.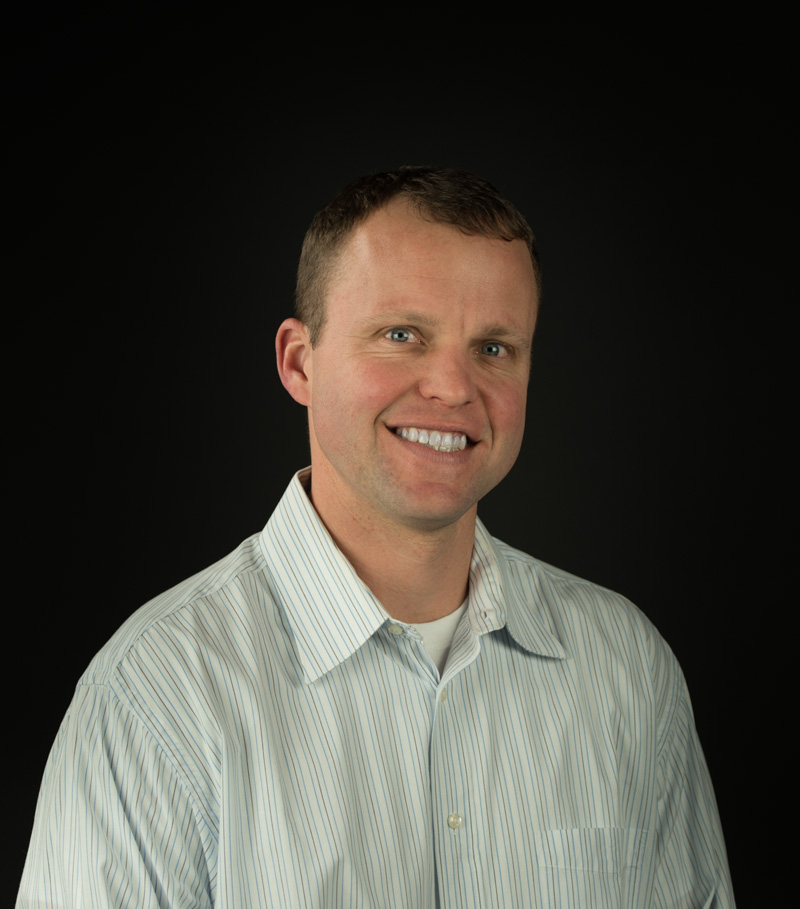 Donald (Donnie) Sharp Jr.
Physical Therapist
About Donnie Sharp
Donnie has been a Physical Therapist in the Oak Ridge area since graduating with his Doctorate in Physical Therapy from ETSU in 2004. He is currently certified in Mechanical Diagnosis and Therapy (McKenzie certification), Mobilization with Movement, Certified Manual Therapy as well as Trigger Point Dry Needling.
Donnie's interest in Physical Therapy began with a shoulder injury he incurred as a former Division 1 baseball player. His experience with the rehabilitation process in physical therapy left him feeling as though there had to be "something more" to offer and he has focused his career and post-graduate education on what exactly that might be. He believes that through a combination of manual therapy techniques and a patient -specific care plan he gives the patient ownership of their healing process.
When not in the clinic, Donnie enjoys spending time with his wife, Kristin, and their 3 children, Reagan, Dax and Drew. He has enjoyed the experience of coaching their soccer and baseball teams, is an active member of Providence Church and an avid Atlanta Braves fan.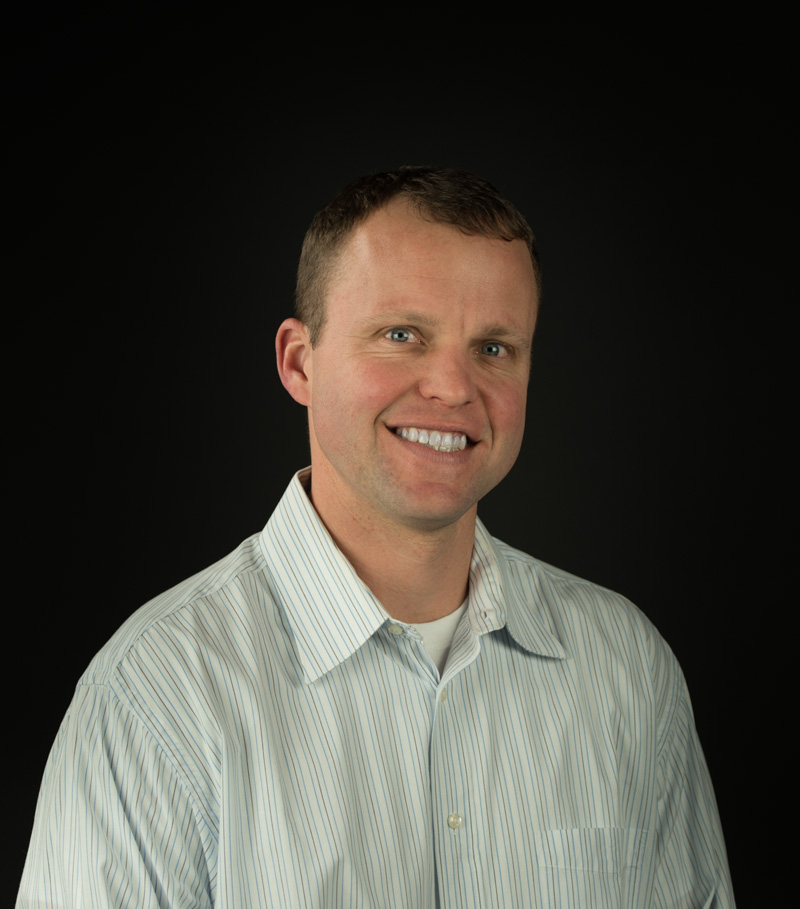 Donald (Donnie) Sharp Jr.
Physical Therapist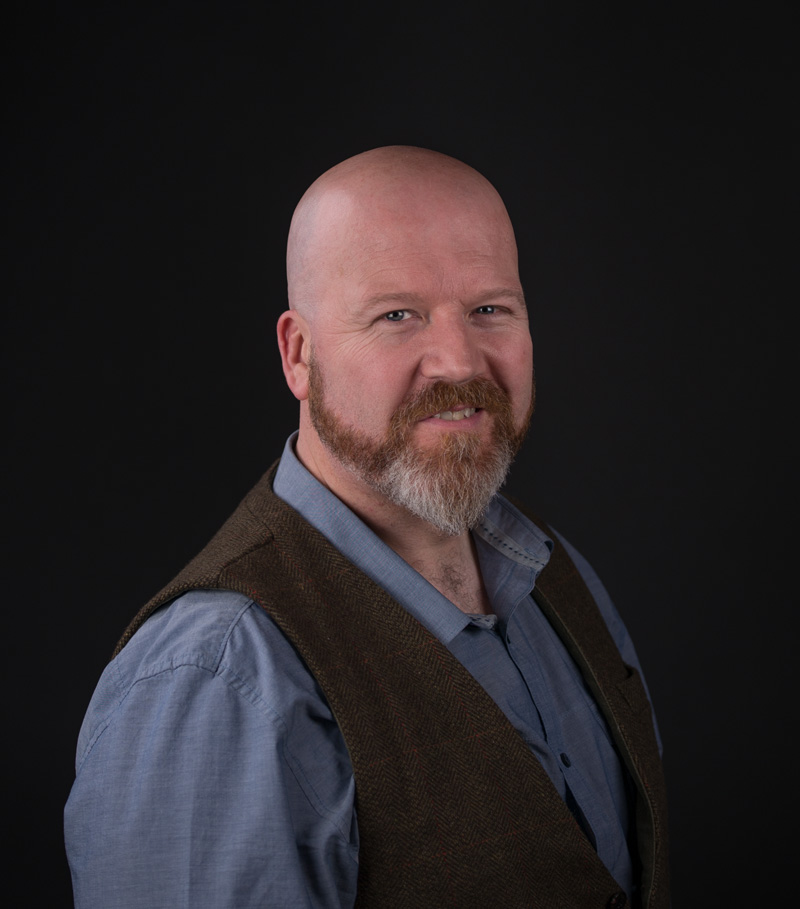 Graeme Keys
Physical Therapist
About Graeme Keys
Graeme Keys graduated from the University of Ulster at Jordanstown, Northern Ireland in Physiotherapy in 1995. After working for 2 years in the UK health system he immigrated to the USA in 1997. He settled in Knoxville, TN in 2000 to work at a Spine Center of Excellence as the Director of Physiotherapy, working with Spine surgeons and Injection trained Physiatrists in the conservative and post-surgical management of spinal conditions. This became his area of special interest and extensive experience. He also worked at Results Physiotherapy in the Knoxville and surrounding areas as their Director of Clinical Education. Graeme joined ETSS in late 2016 and opened the Farragut clinic which is now the only Certified McKenzie Clinic in Knoxville.
Graeme is a Diplomate of the Postgraduate residency program of the McKenzie Institute International (Dip. MDT) He is also a Certified Orthopaedic Manual Therapist (COMT) and a Certified Mulligan Practitioner (CMP).
Graeme currently guest lectures at ETSU in their Orthopaedic Physical Therapy department, and also lectures to Physical Therapists state-wide on post-operative management of spinal conditions and integration of manual therapy approaches. He is an editor on SpineUniverse.com, both posting and reviewing articles on manual therapy and spine treatments.
As a father of 12 year old twins, most free time is spent with the family, but Graeme has found time to enjoy immensely travelling the US, both conventionally and also on his Harley Davidson, and loves listening to and playing music and especially enjoys playing with a local band, the Gnarly Goats!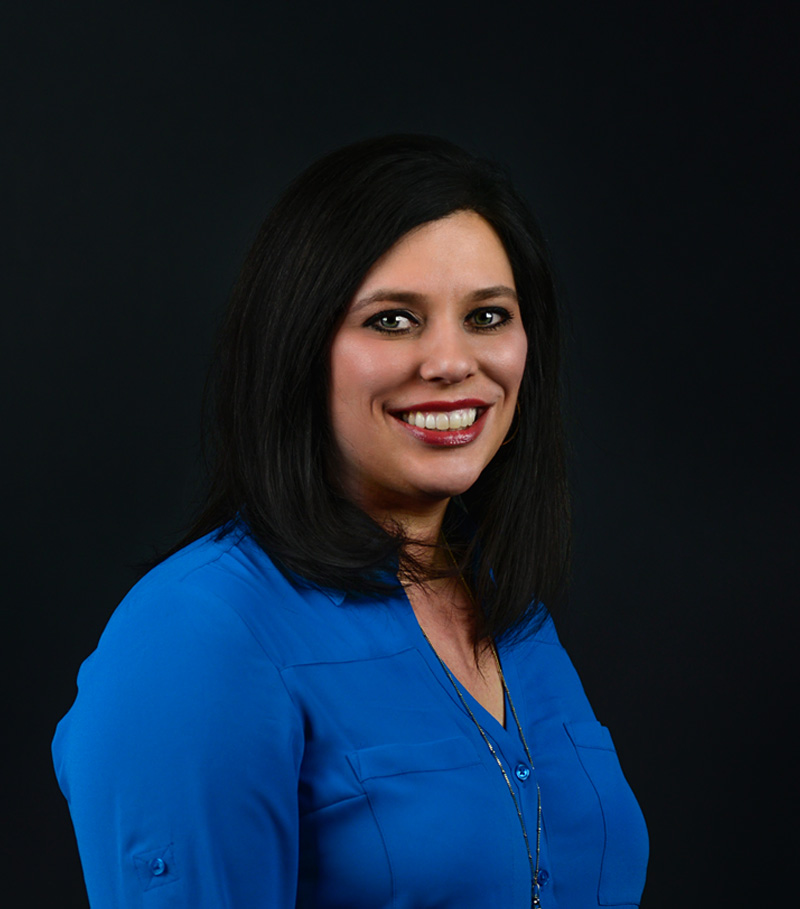 Hollie Hennessy
Physical Therapist
About Hollie Hennessy
An Oregon Native and graduate of Oregon State University with a B.S. in Exercise and Sport Science, Hollie spent several years in the golf industry and traveled for tournaments at the business-executive and professional level. She further pursued physical therapy at East Tennessee State University where she obtained her Doctorate in Physical Therapy.
After being exposed to the McKenzie method early in her career, Hollie continued her postgraduate training and became certified in 2013. Inspired by outcomes with the McKenzie method, she further pursued training in manual therapy and became a certified orthopedic manual therapist at the end of 2013. Hollie continues to seek additional postgraduate education opportunities in manual therapy, such has the Mulligan approach and advances in shoulder assessment and treatment methods. "I feel very fortunate my postgraduate education opportunities challenged me to understand and apply mechanical diagnosis and manual therapy techniques early in my career. What inspires me each day is the opportunity to listen while each patient tells their story, apply what I know and create a plan together that engages the patient to achieve their personal goals."
Outside the office, Hollie has an interest in the culinary arts (but has not perfected the "Southern Biscuit" yet), music, and seeks to fill her first ever passport.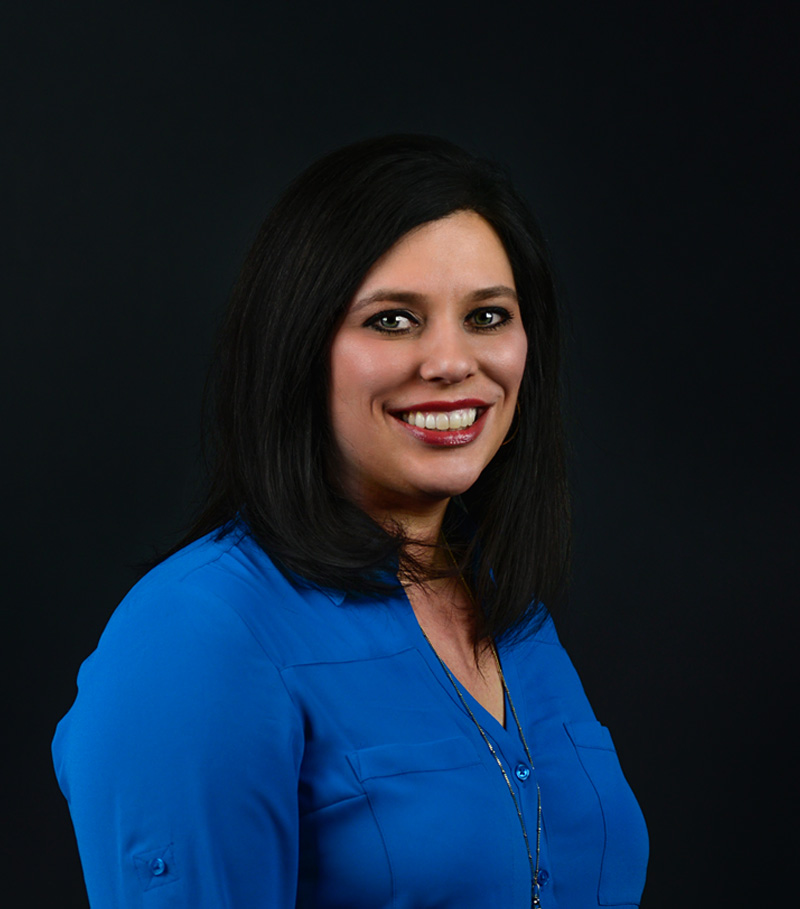 Hollie Hennessy
Physical Therapist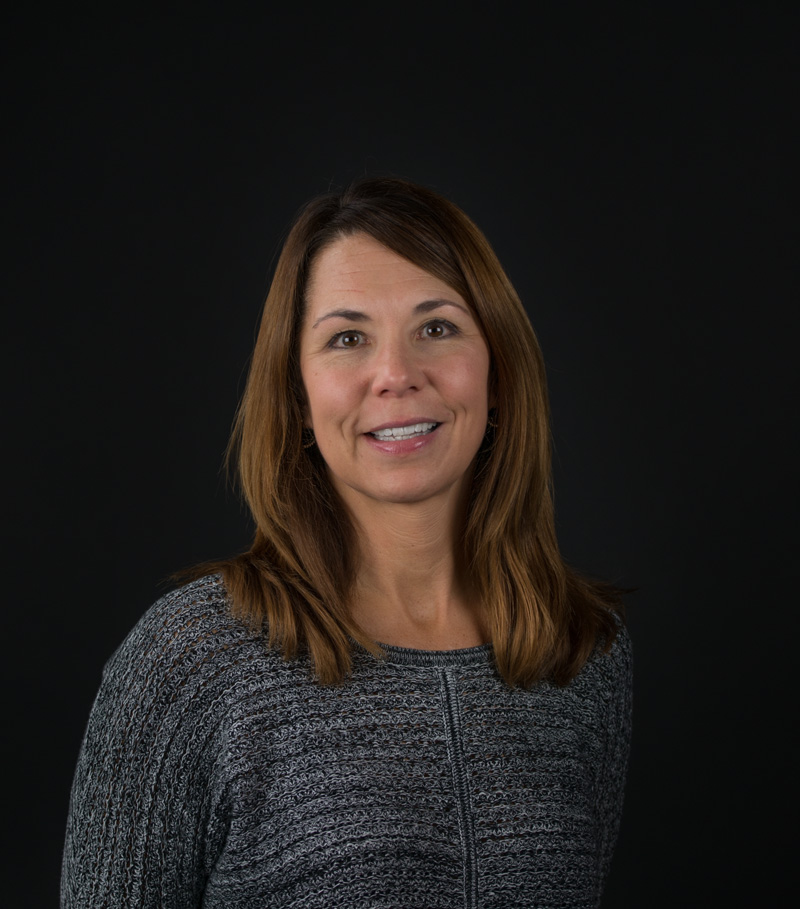 Enid Tate
Physical Therapist
About Enid Tate
Enid Tate is an experienced physical therapist that has been with Spine & Sport for over 15 years. Graduating from Ohio University with Bachelor's of Science in Physical Therapy, she worked in a variety of clinical settings prior to living to Tennessee in 1999.
During her time at Spine and Sport, she has specialized in treatment of neck and back pain. Enid is planning to complete her McKenzie Certification in 2017.
The most rewarding part of her job is helping people return to doing the things they enjoy doing without pain. Outside of the office, she enjoys spending time with her family, attending a variety of sporting events, and relaxing on the lake.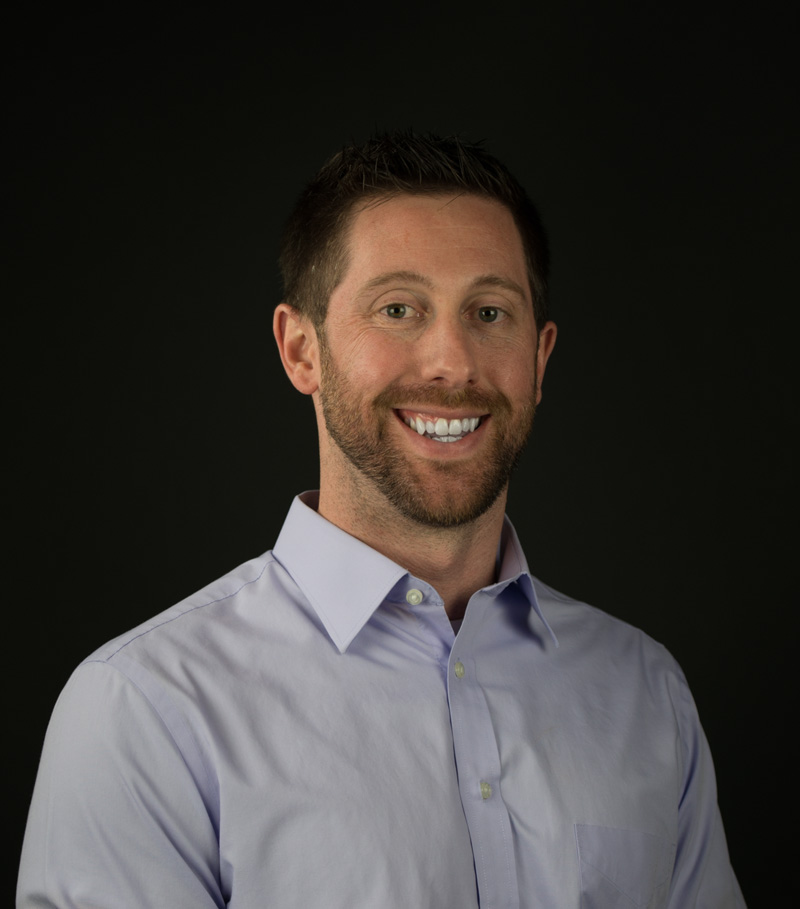 Eric Thomas
Physical Therapist
About Eric Thomas
Eric was born and raised in Knoxville and is a graduate of the University of Tennessee with a degree in Exercise Science.  Eric went on to get his Doctorate in Physical Therapy from East Tennessee State University.  Eric is currently certified in Mechanical Diagnosis and Therapy (the McKenzie Method or MDT) and Trigger Point Dry Needling which he uses to effectively treat a variety of conditions of the spine and extremities.
When not in the clinic, Eric enjoys golfing, traveling, being on the lake, and cheering on the Vols.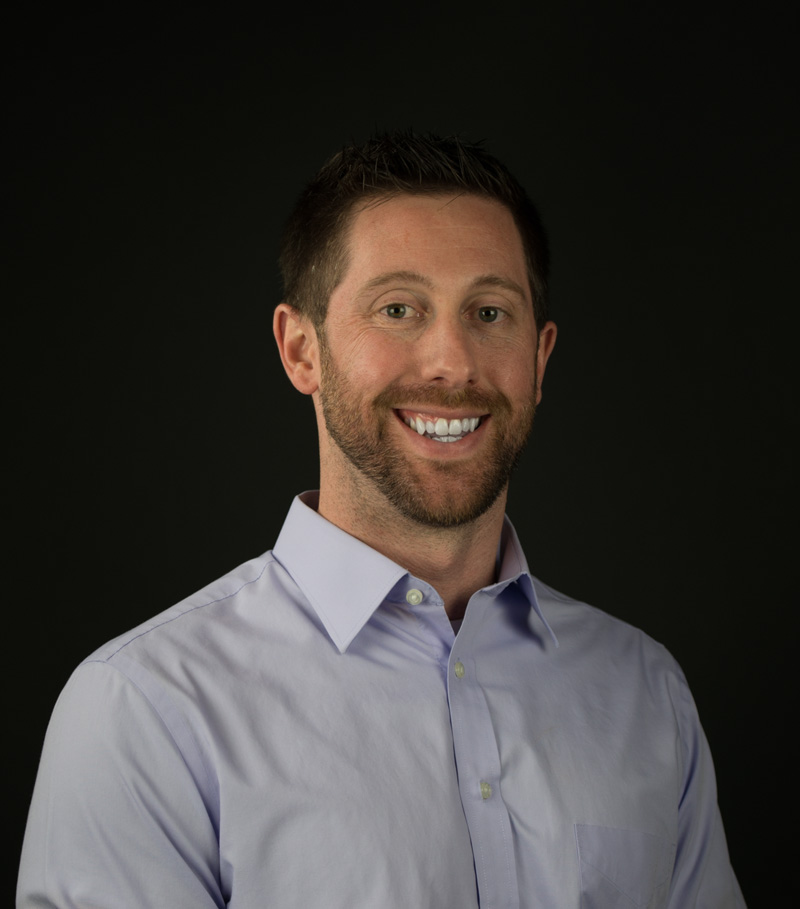 Eric Thomas
Physical Therapist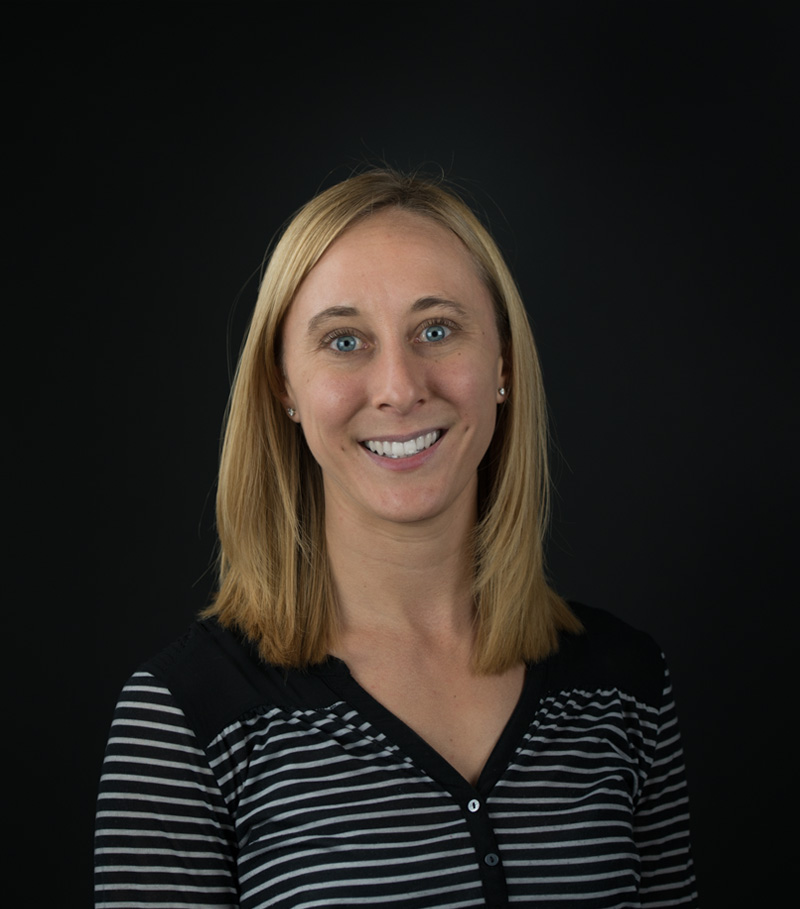 Kristine Bedell
Physical Therapist
About Kristine Bedell
Kristine is an East Coast transplant just recently relocated to Tennessee and excited for all the opportunities the Spine and Sport family has to offer. She obtained her BS in Kinesiology from the University of Maryland-College Park in 2007 and her DPT from the University of Maryland-Baltimore in 2015.
She began her career as a travel/contract PT exploring multiple settings and gaining experience before landing here in Knoxville. She looks forward to treating a variety of diagnoses with the philosophy that treatment should be about the whole person and not just the injury. She hopes to educate all patients on means to independently manage pain and meet functional goals.
Outside the clinic, Kristine enjoys dancing, yoga, hiking, camping, skiing and music.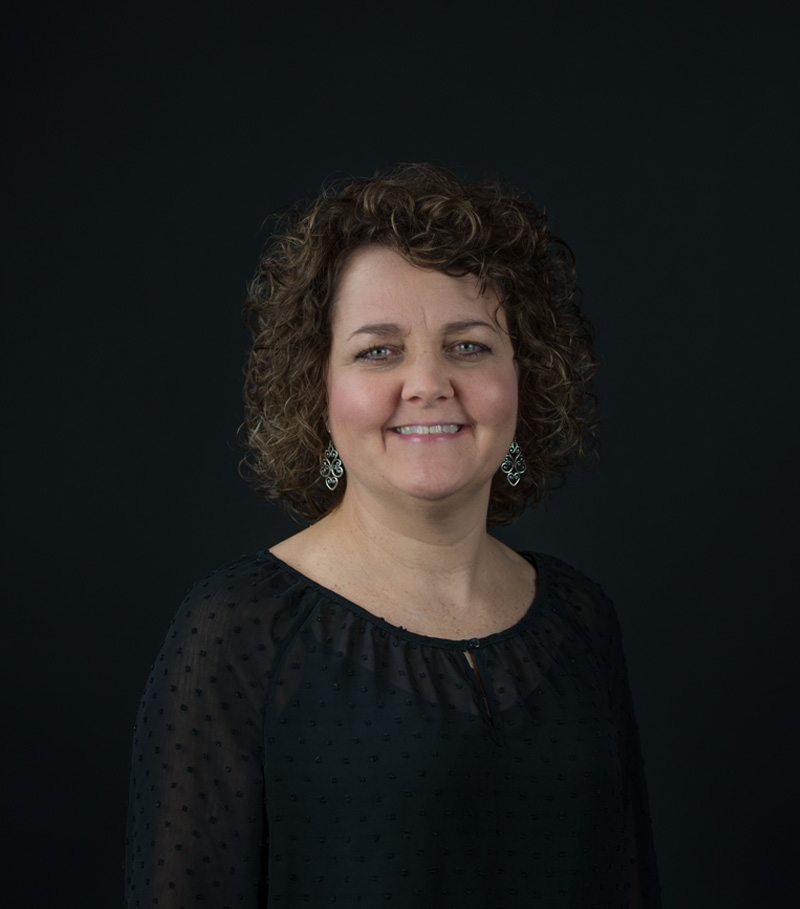 Deanna Cole
Physical Therapist Assistant
About Deanna Cole
Deanna graduated from Freed Hardeman University with a B.S. in Sports and Fitness Management in 1989. After working as an Exercise Specialist for 5 years in Industrial Rehabilitation, she returned to school to pursue a degree as a Physical Therapist Assistant from Volunteer State.
She has worked as a PTA since 1997 in a variety of settings, including on-site therapy with several industrial companies. She is certified by Advanced Ergonomics Inc. as an Ergonomic Specialist and Physical AbilityTest Administrator and Trainer. Deanna has been with Spine and Sport since 2002. Her role in the clinic includes physical ability testing, job analysis, functional capacity screening, ergonomic education classes and treating patients in the outpatient setting.
She enjoys hiking, biking and watching sporting events. Deanna is also an active member of West End church of Christ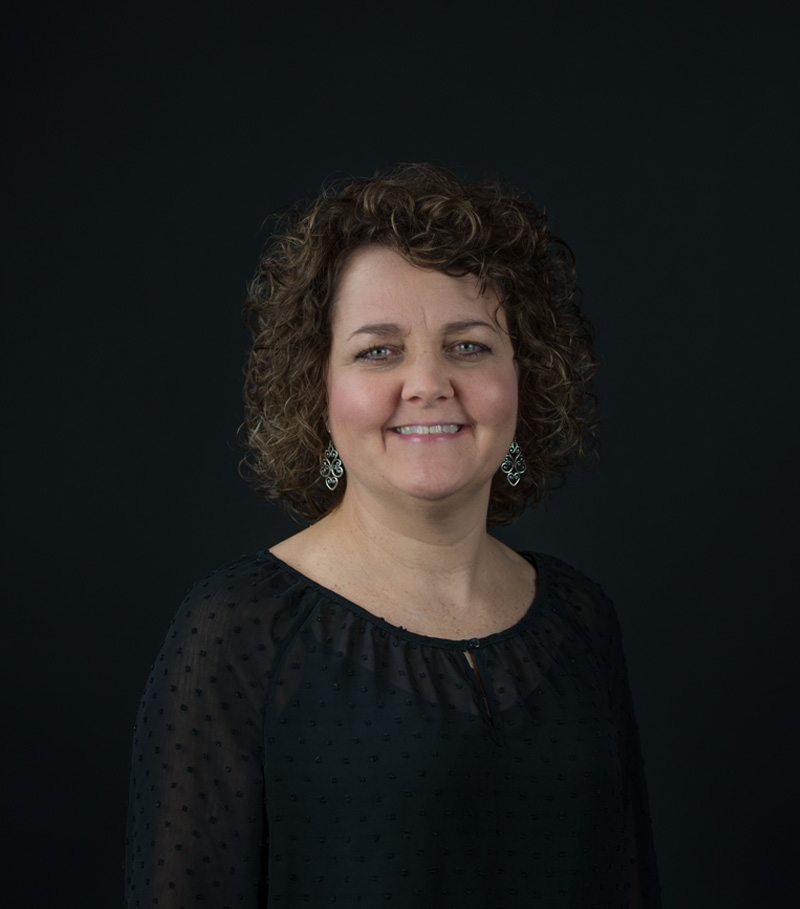 Deanna Cole
Physical Therapist Assistant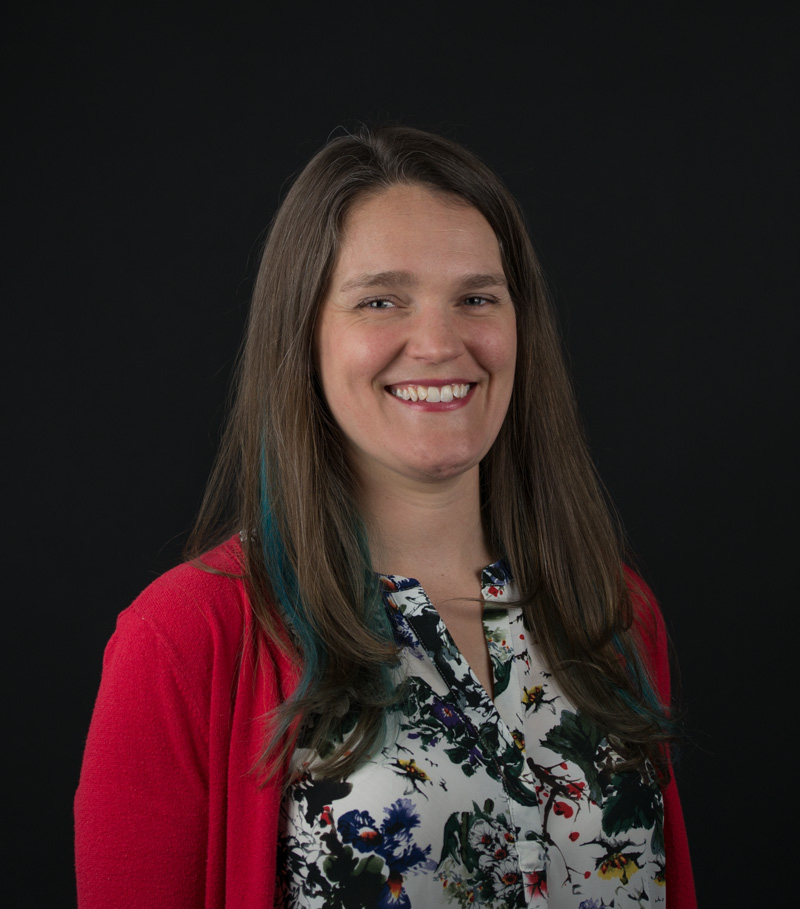 Rebecca Baker
Physical Therapist Assistant
About Rebecca Baker
Rebecca graduated from the University of Tennessee with a B.S. in Animal Science in 2004. She later returned to school to pursue a degree to become a Physical Therapist Assistant and graduated in 2012 from Roane State. She is also a Physical Abilities Test Administrator and has been with Spine and Sport since 2012.
Rebecca has a background in various sports through her academic career. She is an avid pursuer of any outdoor activities, such as camping and hiking. She also enjoys training for obstacle and relay trail races.
Her therapy approach includes positive motivation and creative treatment planning in order to achieve the patient's goals, including a return to previous recreational and functional activities.
Micah Reppuhn
Physical Therapist Assistant
About Micah Reppuhn
Micah has been a Physical Therapist Assistant in Knoxville since completing his education in 2014. He has a certification in Physical Ability Testing as well training in Mechanical Diagnosis and Treatment (McKenzie). He is currently preparing for admissions into graduate school to continue his education and obtain his Doctorate in Physical Therapy.
Micah's interest in Physical Therapy began with his active participation in sports through high school. His motivation was sparked by the idea of helping others recover from injuries and return to their prior level of function and performance. He enjoys working with athletes as well as everyday weekend warriors.
When out of the clinic, Micah enjoys spending time with his wife Nicole and their dog Izzy. An experienced personal trainer, Micah loves fitness and is an avid obstacle course racer who enjoys running the trails around Knoxville and spending time outdoors. Additionally, he volunteers his time leading a children's small group at Foothills church, and works every day to strengthen his walk with Christ.
Micah Reppuhn
Physical Therapist Assistant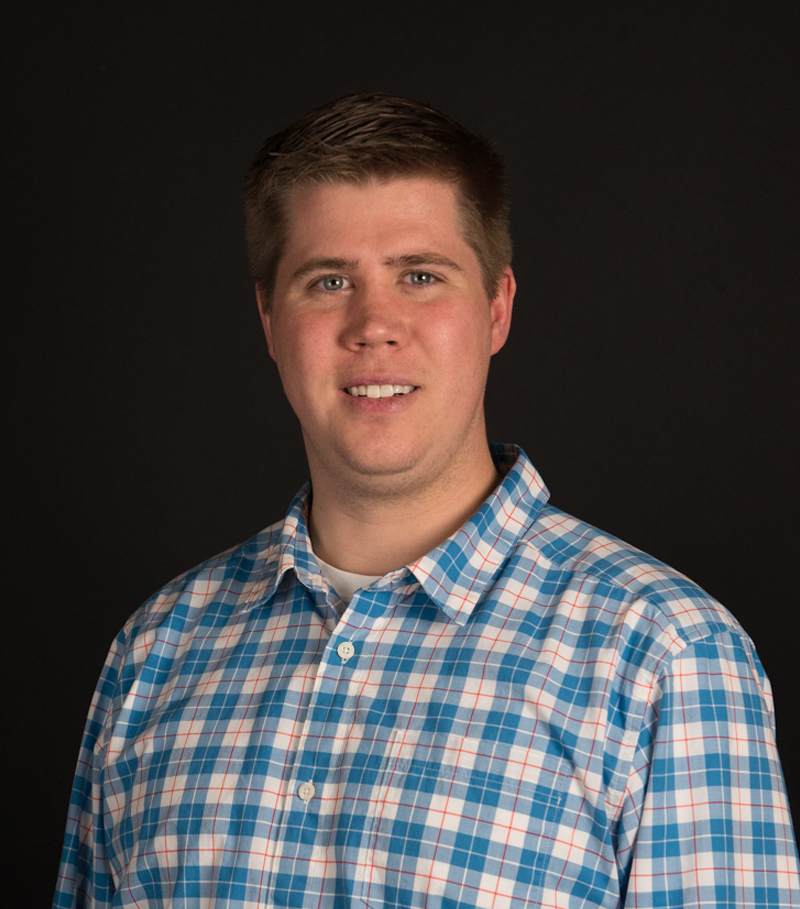 Tyler Lucas
Physical Therapist
About Tyler Lucas
Tyler graduated from East Tennessee State University in 2010 with a B.S. in Exercise Science.  He then graduated from East Tennessee State University with a Doctorate in Physical Therapy in 2014. Since then, he has earned a Certification in Mechanical Diagnosis and Therapy, and he is currently pursuing a Certification in Orthopedic Manual Therapy. His areas of interest include manual therapy and integrating approaches to treat all musculoskeletal conditions.
Tyler was a soccer player in school which led him to a career in Physical Therapy. Although he doesn't currently play, he will join in any local pick up games when called upon!  As a Morristown native, he has always enjoyed the small town feel, and has found Farragut fills that niche nicely.  He also enjoys Knoxville's local craft beer scene and the company of good friends.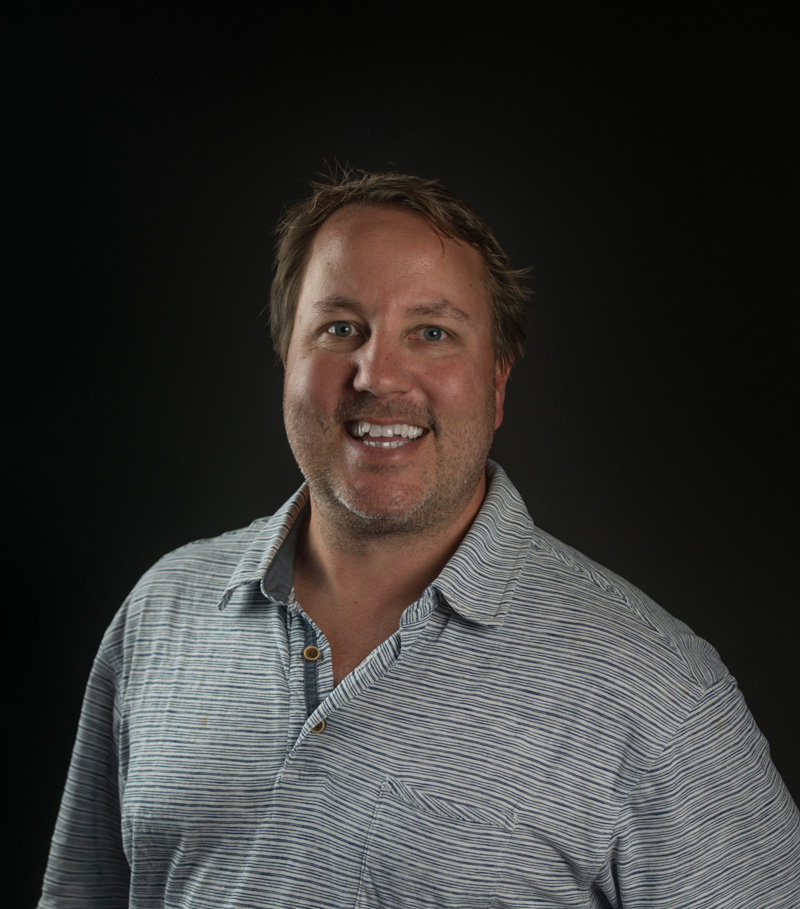 Greg Sills
Physical Therapist Assistant
About Greg Sills
Greg graduated from Ohio University in 1996 with a BS in Sports Science and obtained his PTA degree in 2003 from Trident Technical College in Charleston, SC. He joined East Tennessee Spine & Sport in 2017 with 14 years of clinical experience specializing in orthopedic/sports medicine specializing in treating shoulder and knee dysfunction. In 2012 Greg was awarded the American Physical Therapy Association PT/PTA Team of the Year award for clinical excellence.
Living in Charleston, SC for over 20 years provided Greg an opportunity to participate in many lowcountry activities like golfing, fishing and open water swimming. Greg has participated in over 10 open water races ranging up to 2.4 miles in length.
Greg relocated to Knoxville to be closer to his wife's (Melissa) family and raise their two children (Robbie & Zoe).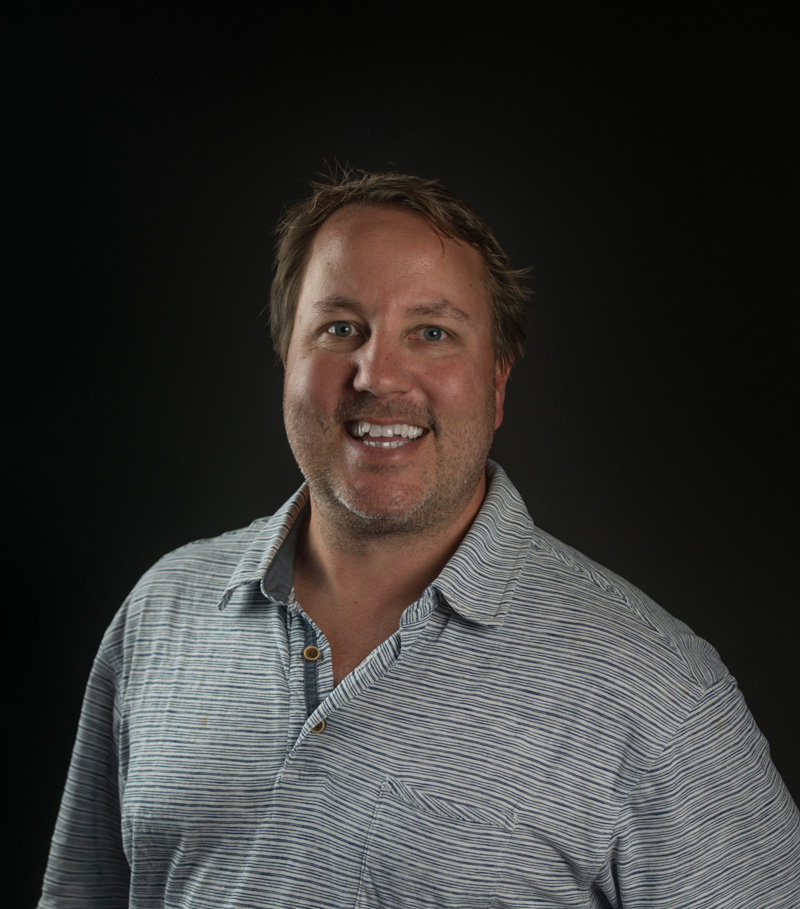 Greg Sills
Physical Therapist Assistant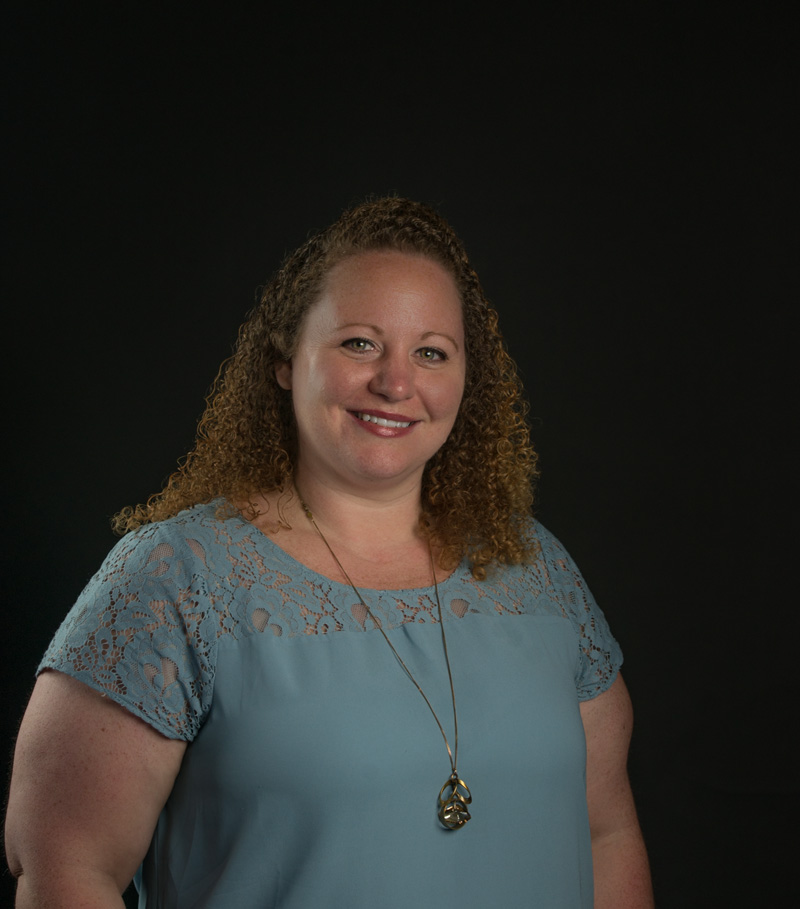 Emily Pace
Physical Therapist
About Emily Pace
Emily has been treating pelvic health since graduating from ETSU in 2011.  She has always had a passion for learning that hasn't dulled with time.  She obtained her Certification of Orthopedic Manual Therapy (COMT) in 2017 and is working towards her MDT (McKenzie) and Pelvic Health certification.  In addition to constantly learning new things, Emily lectures about the pelvic floor and the benefits of physical therapy to physical therapy students and medical students at ETSU, OB/GYN residents at UT, and to various groups.
Emily uses her extensive training and creative solutions to help patients return to their optimal level of function.  She has a huge heart for all things pelvic health, but especially those around pregnancy and postpartum dysfunctions.
When she is not working, Emily spends her time traveling, practicing yoga, weight lifting, and spending time with her family and her dog.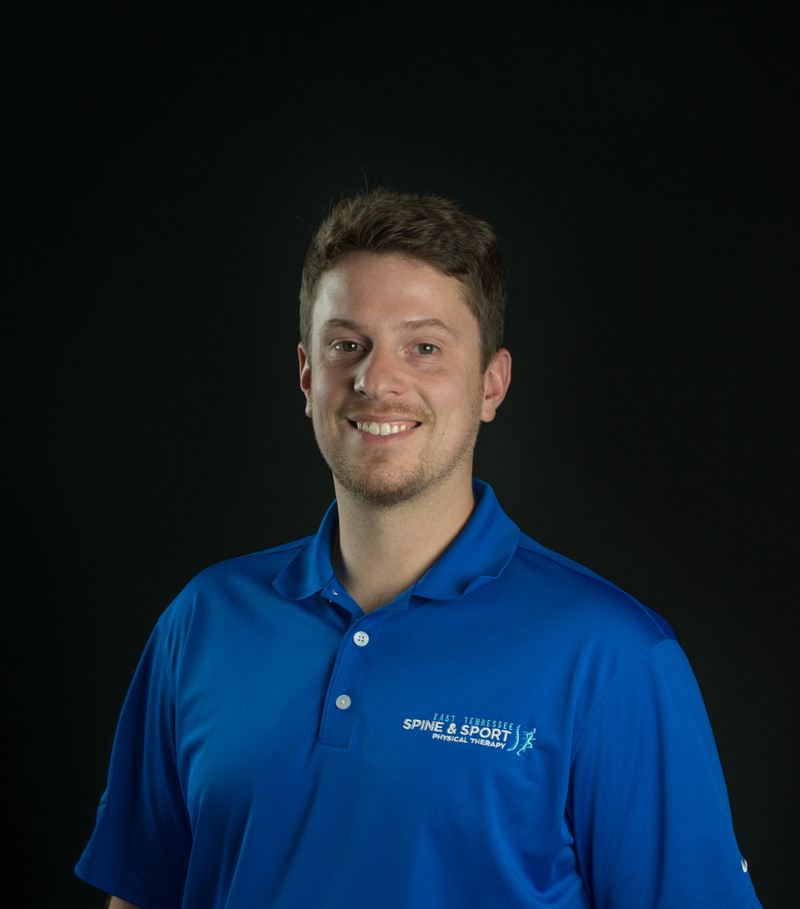 Aaron Burkhardt
Physical Therapist
About Aaron Burkhardt
Aaron has been a Physical Therapist since graduating with his Doctorate in Physical Therapy from ETSU in 2014. He is currently in the process of completing his certification in Mechanical Diagnosis and Therapy (McKenzie), and he is a Certified Strength and Conditioning Specialist through the National Strength and Conditioning Association.
Several injuries during high school athletics sparked Aaron's interest in physical therapy. Realizing the importance of exercise in this process, Aaron pursued and completed a bachelor's degree in Kinesiology from the University of Tennessee in Knoxville and became certified in strength and conditioning before moving on to Physical Therapy school. Aaron believes in empowering patients by establishing strong relationships with clear communication and guiding them through a plan of care that is specific to their needs.
Outside of the clinic, Aaron enjoys spending time with his family and friends and has hobbies of playing musical instruments, drawing/painting, photography, and traveling.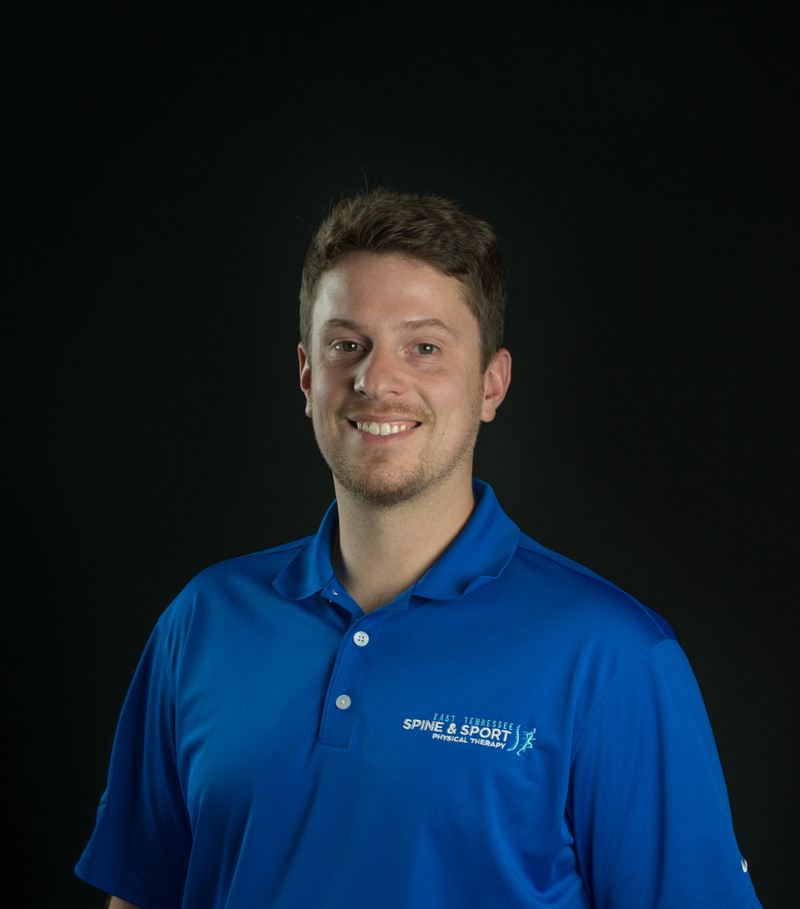 Aaron Burkhardt
Physical Therapist