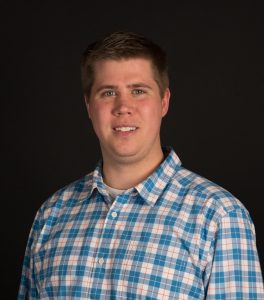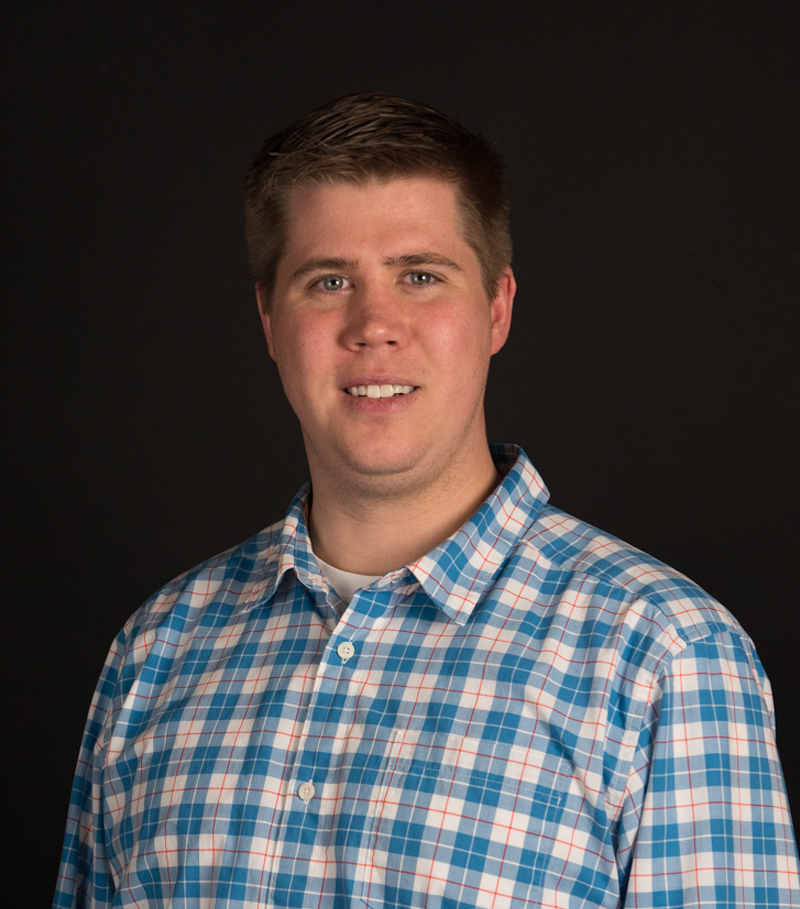 What does the holiday season mean? For most of us, this time is year is spent with family, friends, and loved ones. We over-eat plenty of good food and share many laughs. We also do a lot of lounging around and taking those "post-turkey" naps. Many of us will be spent traveling around, followed by more sitting while we eat, and even more sitting as we spend time with each other. Sounds great, right?! While these activities aren't bad, our bodies may not be used to a sudden change in activity, or inactivity. With prolonged positioning (sitting), stress in our backs and necks can eventually start to cause pain. With so much time spent relaxing, don't let pain ruin your fun. Here are some simple, easy-to-do tips to thank our backs (and prevent pain) for all it does while we give thanks for everything else.
The simplest tip is to change positions frequently. While many of us will be on the road traveling for extended amounts of time, the car can be a difficult place to "change positions." The easiest way to relieve stress built up by prolonged sitting is to make stops during longer trips. Stop every 2 hours and get out of the car. By walking for a few minutes, we can alleviate some pressure built up by the long car ride. Some of us will also find ourselves preparing meals for family – this can mean lots of time in a slightly bent position over the stove. In this case, take breaks by standing upright, walking a little, or stretching (see exercise below).
Another easy way to prevent the onset of back pain and reduce stress is the exercise pictured below: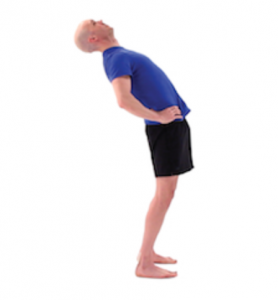 This stretch can be performed during stops on longer car rides or to break up prolonged standing. The stretch should be performed in a repetitive fashion (on and off). In a study published by Larsen1 in 2002, this stretch was found to reduce to chances of low back pain starting. People who regularly performed this motion had less time off of work and less health care expenditure over a one year span.
If you still find yourself experiencing low back pain during your holiday, don't worry – you can apologize to your back by following these steps and you should be able to reduce the pain. First, lie on your stomach and prop up on your elbows (as pictured below):
Once this position is obtained comfortably, put your hands under your shoulders and press your arms straight while keeping everything relaxed. (Pictured below):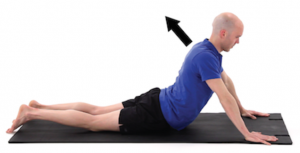 Repeat this procedure (pressing up) 10 times every 1-2 hours for one or two days. When symptoms reduce, continue this stretch until all pain subsides. If symptoms worsen with this procedure, discontinue stretch and contact your physical therapist, preferably a certified MDT clinician.
By getting out of the prolonged "relaxed" sitting posture, frequently changing positions, and performing a simple stretch we can help keep the holiday full of fun and not let pain interfere. Most of all enjoy your holidays!
References:
Larsen, Kristian, et al. "Can passive prone extension of the back prevent back problems?" SPINE 27.24 (2002): 2747-2752.