Over 25 years of dedication.
Our corporate staff have extensive clinical experience and unmatched expertise in the field of physical therapy.
Learn more about our amazing East Tennessee Spine & Sport corporate staff and how they can help you start your path to a lifetime of wellness.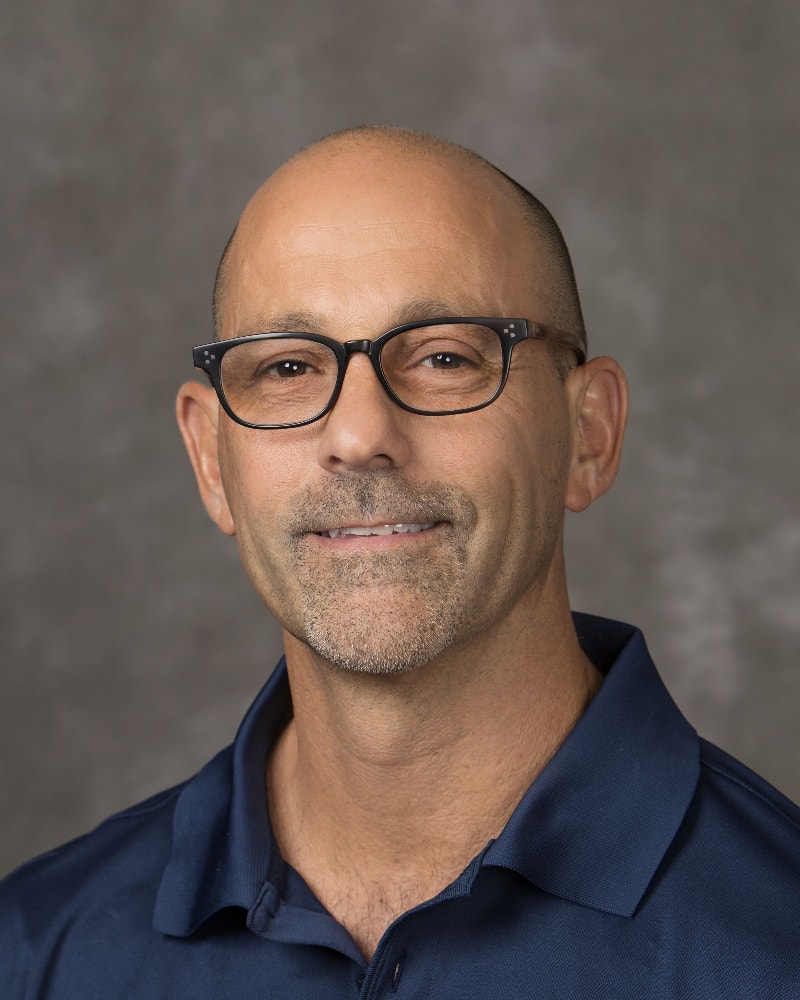 Greg DeFilippo
Physical Therapist · Founder & President
Greg graduated with a Bachelor's degree in Biology from the University of Notre Dame in 1989. His interest in warmer climates and the desire to avoid life in a microbiology lab led him to the University of Florida, where he completed a Master's degree in Exercise Physiology in 1991. As a Gator, he went on to complete their Physical Therapy Program in 1993. While at the University of Florida, Greg was a Graduate Assistant in the Center for Exercise Science with a focus on the development of cervical, thoracic, and lumbar spinal strength utilizing equipment designed by MedX. His master's thesis was titled the "Effect of Training Frequency on Cervical Rotation Strength."
Once he completed his Physical Therapy degree, he had the opportunity to continue the research on a more clinical basis in San Diego, CA, at the UCSD Spine and Joint Conditioning Center. Greg had the honor of working with both Vert Mooney, MD, and Leonard Matheson, PhD, as part of a team performing research involving MedX Spinal Strengthening and Functional Capacity Evaluations. He worked with the group of MDs, PhDs, Chiropractors, PTs, PTAs, ATCs, and Exercise Physiologists in an outpatient clinic developing the clinical protocols that continue to be utilized in the clinics today at East Tennessee Spine & Sport. The spinal protocols evolved into a measurement driven phase system, with an emphasis on the transition from the movement directed care of the McKenzie Method to the isolated strengthening produced by MedX spine equipment.
Greg is certified in MedX Spinal Strengthening, the Cal FCP for Functional Capacity Evaluation, and Mechanical Diagnosis and Therapy (The McKenzie Method). He has also served as an instructor during certification courses involving both MedX and the Cal FCP. He has spoken at several conferences on topics such as the MDRS Clinical Phase System, the use of MedX protocols, and the use of PTAs, ATCs, and EP's in the physical therapy clinic.
Greg was part of a group of clinicians who formed a company focused on promoting these protocols and the development of outpatient physical therapy clinics. The company was called Measurement Driven Rehabilitation Systems (MDRS). In 1995, Greg was asked to move to Knoxville to develop a location in East Tennessee. Although he spent several years traveling to and from California to help develop numerous clinics, Tennessee became his home. He is now the sole owner of East Tennessee Spine & Sport, dedicating all of his time to the continued development of our local network of clinics.
Greg is the father of three incredible young women. Although he struggles at times with their choice of schools, he is very proud of his two Tennessee Volunteers and his one Kentucky Wildcat. He enjoys hanging out with his daughters when they let him, which is always more enjoyable when that includes sports, some sun, and (of course) fishing.
READ MORE ABOUT GREG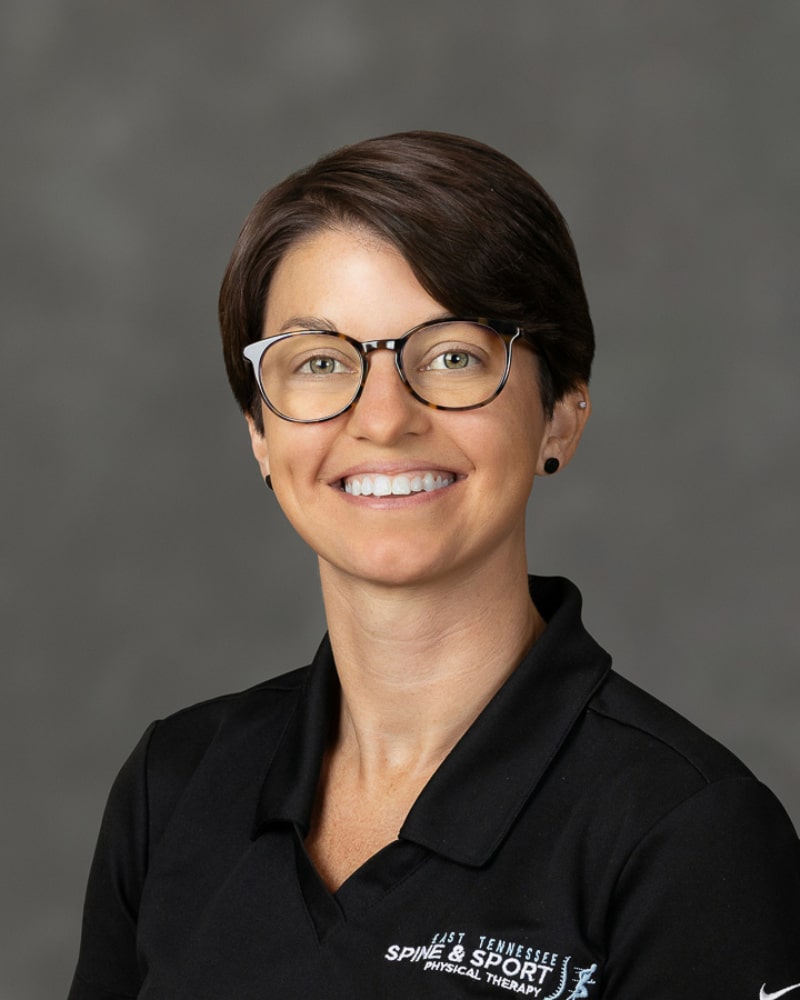 Whitney Terry
Chief Operating Officer
Whitney graduated in 2009 from the University of Tennessee, Knoxville with her Bachelor's Degree in Kinesiology. She went on to obtain her Master's Degree in Healthcare Administration in 2013. Whitney began working as an intern at Spine and Sport in 2008. Her interest turned from clinical to administrative, with a special interest in maintaining quality care for patients.
She has served as a Clinic Director, Director of Operations, and now Chief Operating Officer. Outside of the office, you'll find her cheering on her beloved Vols, spending time with her two dogs, or reading fiction novels.
READ MORE ABOUT WHITNEY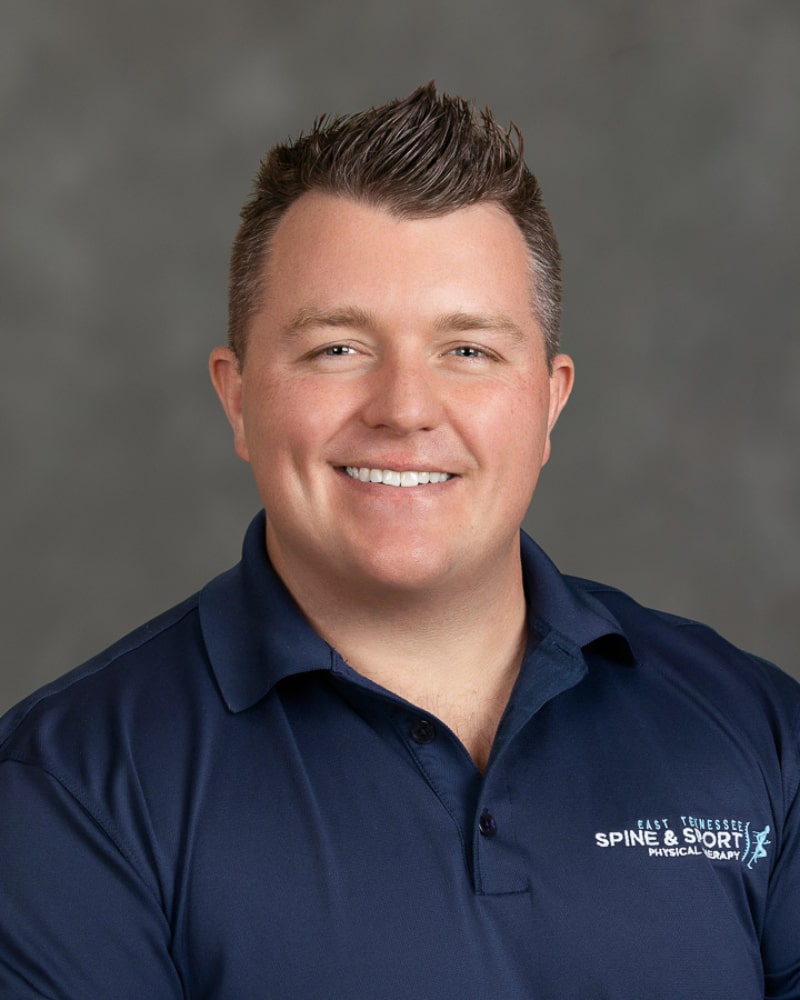 Bobby Fricks
Marketing Coordinator
Bobby is a Knoxville native and graduated from the University of Tennessee with a degree in communication studies. He worked in the marketing field for several years before finding a home with East Tennessee Spine & Sport. He enjoys being the bridge that connects the Spine & Sport staff with both physicians and patients in the area.
Bobby enjoys spending time with his wife Morgan and their dogs Copper and Cricket. When not in the office, Bobby enjoys traveling and aims to see the Tennessee Titans play in all 30 NFL stadiums.
READ MORE ABOUT BOBBY
Angie Flammang
Administrative Coordinator
Angie is an East Tennessee native, growing up in Clinton. She moved to Knoxville in 1998 with her husband, to raise their 3 children. In May, 2011, she joined the ETSS team and has filled a variety of administrative roles since. Outside of the clinic, Angie enjoys being on the lake and spending time with her family and friends.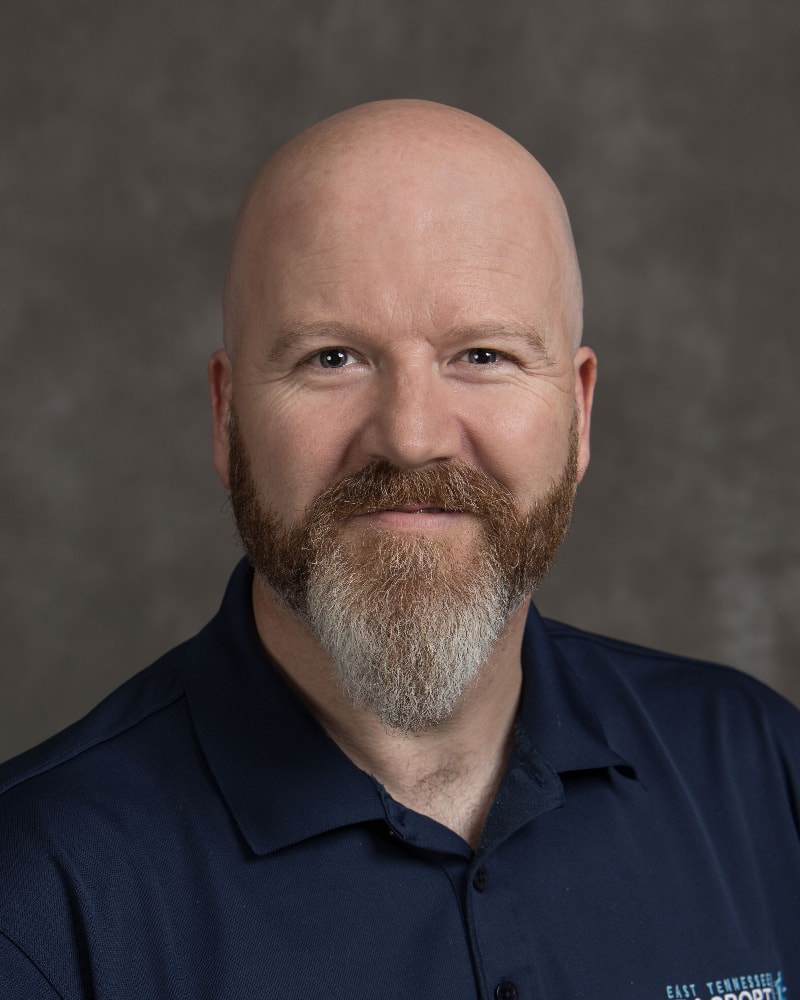 Graeme Keys
Physical Therapist · Diplomaed McKenzie Therapist · Clinic Director
Graeme Keys graduated from the University of Ulster at Jordanstown, Northern Ireland in Physiotherapy in 1995. After working for 2 years in the UK health system he immigrated to the USA in 1997. He settled in Knoxville, TN in 2000 to work at a Spine Center of Excellence as the Director of Physiotherapy, working with Spine surgeons and Injection trained Physiatrists in the conservative and post-surgical management of spinal conditions. This became his area of special interest and extensive experience. He also worked at Results Physiotherapy in the Knoxville and surrounding areas as their Director of Clinical Education. Graeme joined ETSS in late 2016 and opened the Farragut clinic which is now the only Certified McKenzie Clinic in Knoxville.
Graeme is a Diplomate of the Postgraduate residency program of the McKenzie Institute International (Dip. MDT) He is also a Certified Orthopaedic Manual Therapist (COMT) and a Certified Mulligan Practitioner (CMP).
Graeme currently guest lectures at ETSU in their Orthopaedic Physical Therapy department, and also lectures to Physical Therapists state-wide on post-operative management of spinal conditions and integration of manual therapy approaches. He is an editor on SpineUniverse.com, both posting and reviewing articles on manual therapy and spine treatments.
As a father of 17 year old twins, most free time is spent with the family, but Graeme has found time to enjoy immensely travelling the US, both conventionally and also on his Harley Davidson, and loves listening to and playing music and especially enjoys playing with a local band, the Gnarly Goats!
READ MORE ABOUT GRAEME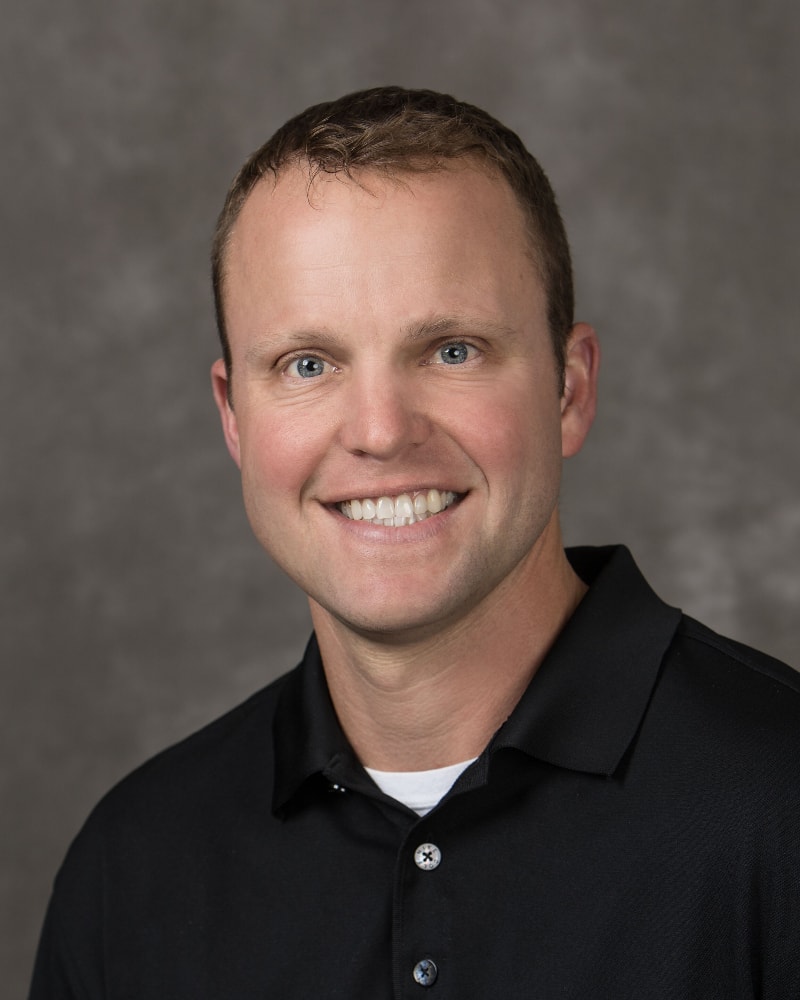 Donnie Sharp
Physical Therapist · Clinic Director
Donnie has been a Physical Therapist in the Oak Ridge area since graduating with his Doctorate in Physical Therapy from ETSU in 2004. He is currently certified in Mechanical Diagnosis and Therapy (McKenzie certification), Mobilization with Movement, Certified Manual Therapy as well as Trigger Point Dry Needling.
Donnie's interest in Physical Therapy began with a shoulder injury he incurred as a former Division 1 baseball player. His experience with the rehabilitation process in physical therapy left him feeling as though there had to be "something more" to offer and he has focused his career and post-graduate education on what exactly that might be. He believes that through a combination of manual therapy techniques and a patient -specific care plan he gives the patient ownership of their healing process.
When not in the clinic, Donnie enjoys spending time with his wife, Kristin, and their 3 children, Reagan, Dax and Drew. He has enjoyed the experience of coaching their soccer and baseball teams, is an active member of Providence Church and an avid Atlanta Braves fan.
READ MORE ABOUT DONNIE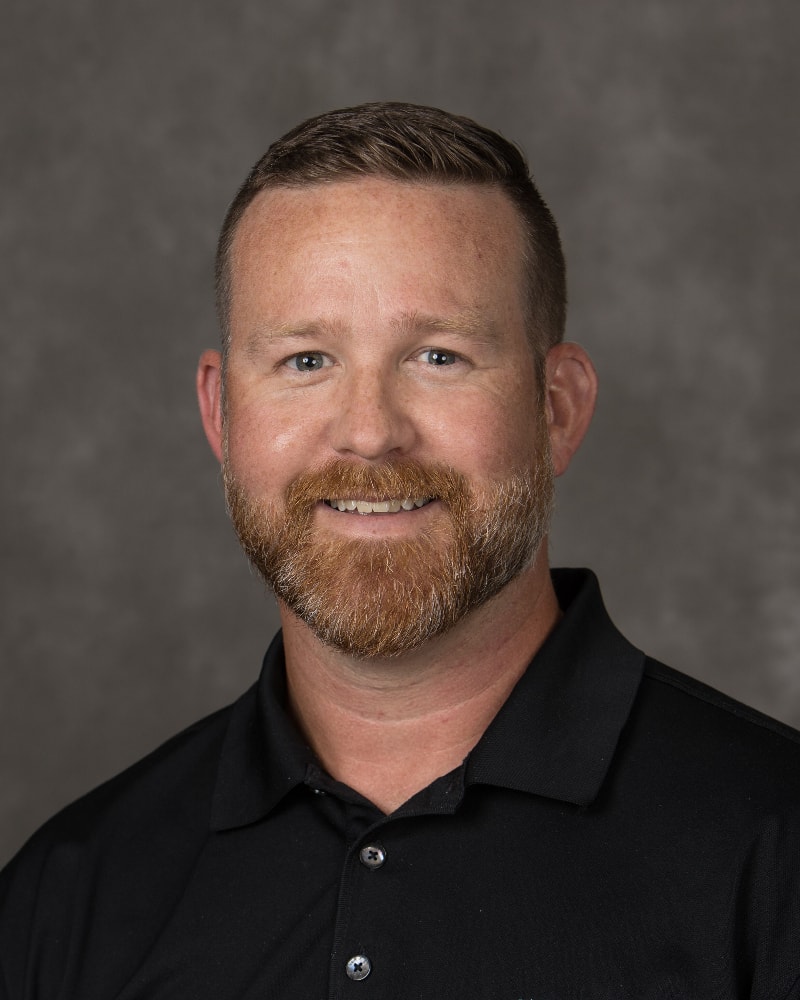 Bill Pendergrass
Physical Therapist, Regional Clinic Director
Bill graduated from East Tennessee State University with a Doctorate in Physical Therapy in 2006. Early in his career, he was challenged that there was a different and better way to help his patients than traditional physical therapy. It lead him to pursue postgraduate training in manual therapy and he is currently certified in Mechanical Diagnosis and Therapy (McKenzie Certified), Movement with Mobilization (Mulligan Certified) and Trigger Point Dry Needling. Bill practices an integrated manual therapy approach along with specific exercise prescription that allows his patients to achieve their optimal results.
An Oak Ridge native, Bill moved back to the Knoxville area after graduation where he has been working in the Fountain City area for the past 8 years. When Bill is not in the clinic, he is busy with his 6 children!
READ MORE ABOUT BILL