Celebrating Emily Pace: A 40 Under 40 Knoxville Honoree and Pillar of the Pelvic Health and Birth Worker Communities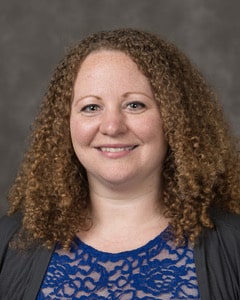 We are excited to share some fantastic news with our community - one of our very own, Emily Pace, has been named to Knoxville's 40 Under 40 Class of 2023! This prestigious recognition is a testament to her unwavering dedication, hard work, and remarkable contributions to both our clinic and the broader healthcare landscape. Join us in celebrating Emily as she enters this elite group of young professionals in Knoxville.
Emily's journey in the field of physical therapy has been marked by her commitment to improving the quality of life for countless patients in our clinic. Her expertise in pelvic health has not only transformed the lives of her patients but has also had a profound impact on the birth worker community in Knoxville. Here's why her recognition is so well-deserved:
Pelvic Health Expertise: Emily Pace's dedication to pelvic health has been a game-changer for our patients. She has become a beacon of hope for individuals struggling with pelvic health issues, offering them a path to recovery and a better quality of life. Her compassionate care and vast knowledge in this field have touched the lives of many.
Advocacy and Education: Beyond her clinical work, Emily has been actively involved in educating the community about pelvic health and raising awareness of its importance. She has hosted workshops, webinars, and events to empower individuals with knowledge about their bodies, fostering a culture of wellness and self-care.
Support for Birth Workers: Emily's contributions to the birth worker community are invaluable. Her expertise in pelvic health and her willingness to collaborate with midwives, doulas, and other birth professionals have enhanced the support available to expectant mothers in Knoxville. Her efforts have contributed to safer and more comfortable childbirth experiences.
Building our Practice: Emily's dedication to building up our practice outside the clinic has been instrumental in our growth. Her commitment to community engagement, networking, and outreach efforts has helped us reach a wider audience, ensuring that more people can benefit from our services.
We are incredibly proud of Emily's achievements and the positive impact she has had on the pelvic health and birth worker communities. Her recognition as one of Knoxville's 40 Under 40 is a testament to her exceptional commitment and the transformative work she does every day.
If you'd like to learn more about the other outstanding young professionals in Knoxville who made the 40 Under 40 Class of 2023, please visit this link.